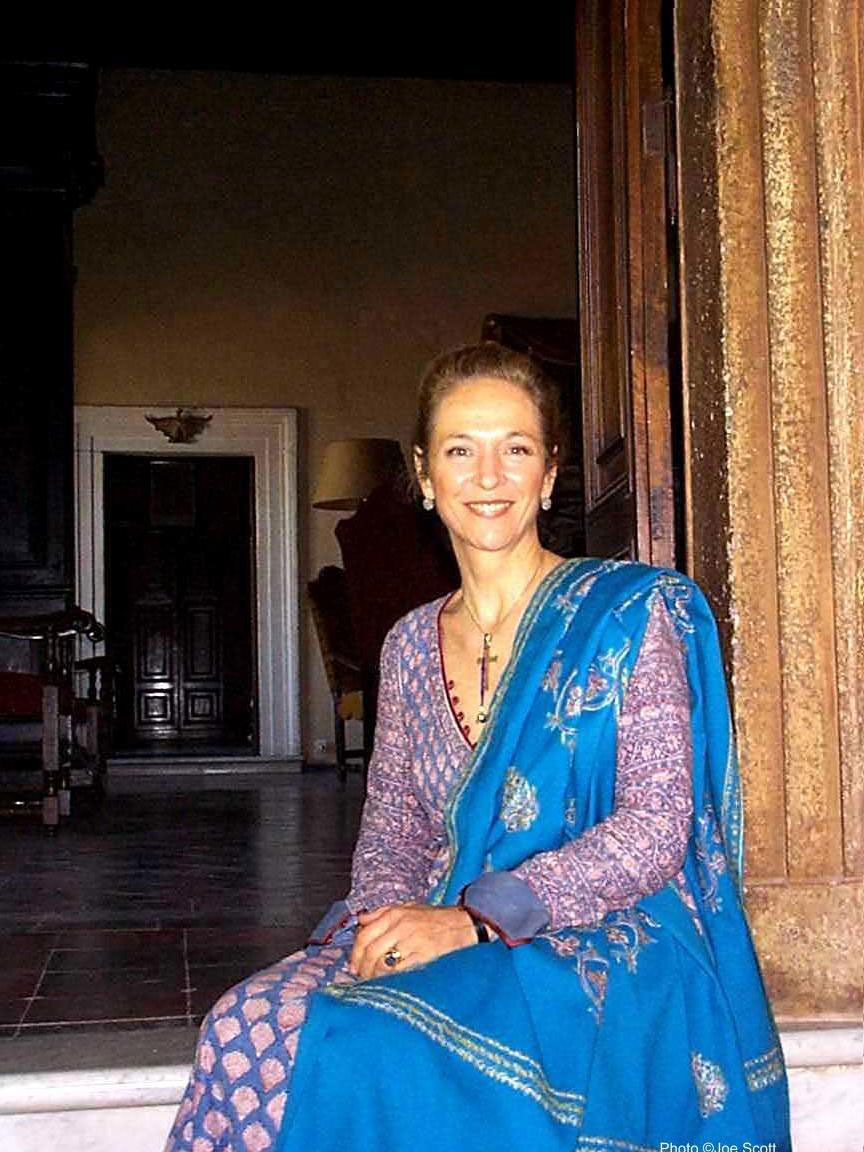 I was born in Nice where my father, Ernesto Arrighi, was the Italian Consul. After the war we went to Australia, my mother's country, where I went to school at the "Sacred Heart" convent and studied Art with Prof.Justin O'Brien.
Finished school, I returned to Europe, firstly to Paris and became a mannequin at Chez Balenciaga and Nina Ricci then to London to study at "RADA" (Royal Academy of Dramatic Art).
My career as an actress lasted a good 10 years, working in films, TV and theatre, often with the New Wave directors such as Ken Russell, François Truffaut in his "Day for Night", J.L. Godard, Renais.
For the Hammer film "The Devil Rides Out" I starred with Christopher Lee.
Then in the theatre I danced the prima ballerina in Brecht-Weill's " The 7 Deadly Sins", the young soubrette in "Operetta" with Gigi Proietti, I mimed with Lindsay Kemp and performed in
Sylvano Bussotti's " Sette Fogli".
I had a nice surprise in 1965, when "Harpers Bazaar" choose me as one of the 10 most Beautiful Women in England!
Ten years after I had my first Personal Art Exhibition at The Quorum Gallery in Hong Kong. I was acclaimed the 'Bamboo Scaffolding Artist'and won the First Prize for Graphic Art at the 1976 Biennal at the Hong Kong Modern Art Museum.
Everything good happened in Hong Kong, my marriage to Paolo Borghese, my daughter, Flavia, was born and my Art flourished.
I also gave lessons of "Art and Fun" to the H.K children at the Lions MorningHill School" for orphans and handicapped children. Also in HK I learnt to do Tai Chi and I still do it every morning with my dogs outside.
We returned to Italy in the '80's. My art exhibitions continued around the world: HK,Sydney, London, Rome, Paris,Turkey, Japan and recently in Fez.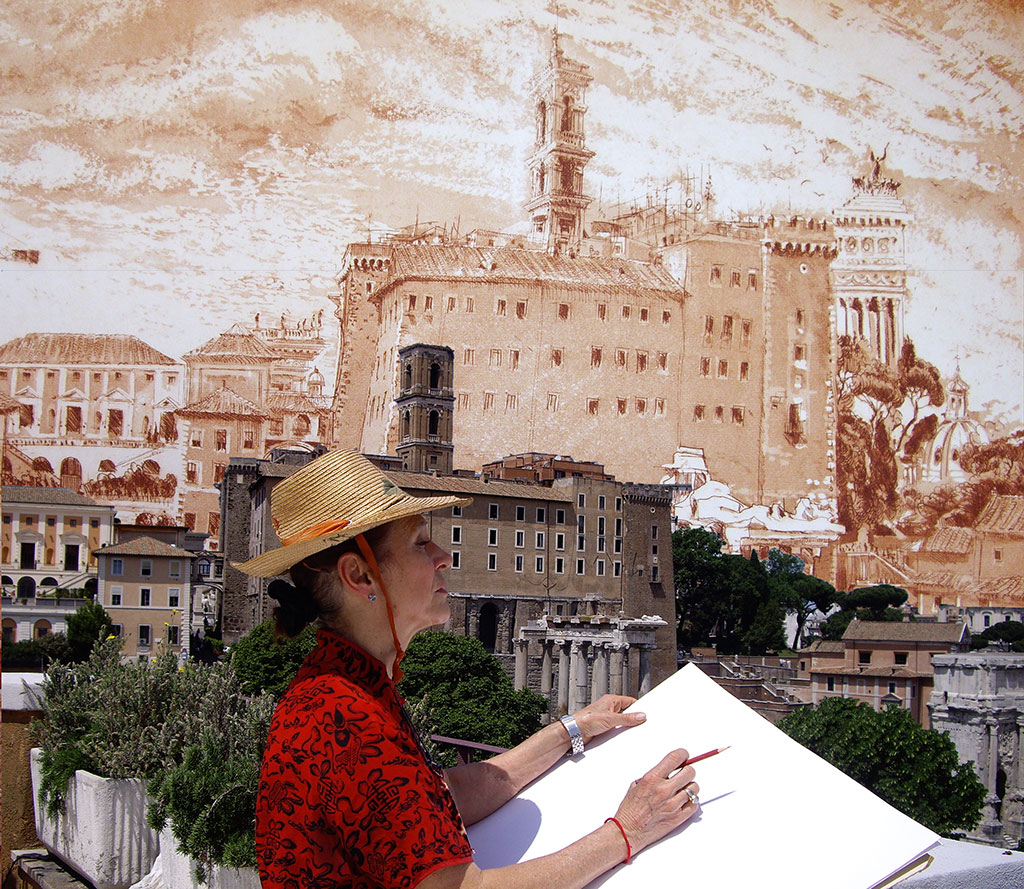 In 2007, I finished a Panoramic "360°View of Rome" a work of 8 etching and aquatints , drawn by turning around on the same spot, on the terrace of the Belgian Ambassador's residence in Rome.
In the words of Prof.John Wilton-Ely FSA,FRSA, "This, Niké's latest tribute to Rome - almost certainly one of the first significant etched panorama's on such a scale in history...".
It's nice to be rewarded for one's art when in 1995 I was awarded the "Fiorino D'Oro" and in 2004 "Donna del Lazio" for Art by the President of the Regione Lazio.
Music has always accompanied me in my life, as a baby the enchanting notes of my father's violin, playing the mandolin at school, singing in the Operetta, learning the Zheng in Hong Kong, composing my first musical work "Tsunami" for the victims of 2006, first performed by the Eklektik Ensemble in 2007 and conducted by Luigi Esposito,and, for the last 20 years, singing with the poliphonic choir "Città del Palestrina".

I support the Association Tuluile Bantu "A.TU.BA" for the promotion and defence of Human Rights in Africa, and the Association "Amici dell'Istituto Nazionale della Grafica"
and, last but not least, saving abandoned animals and trees from being cut down.